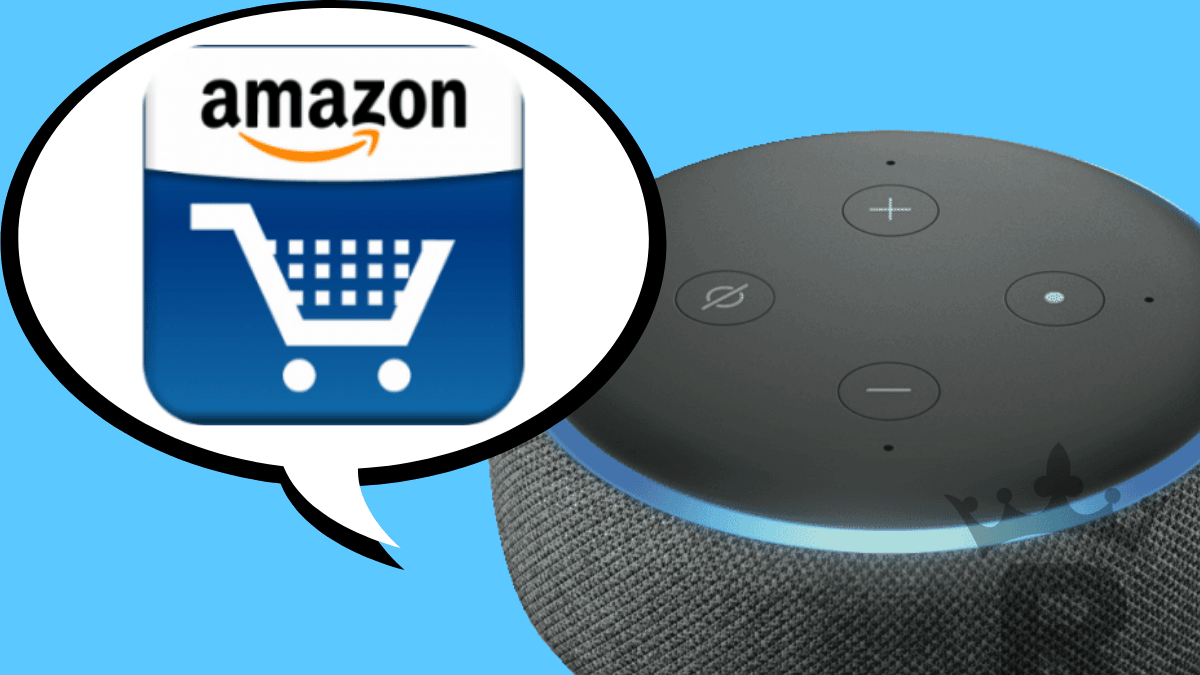 In this article, you will learn how to use various voice commands with your Alexa device to buy items on Amazon and track your orders.
Table of content
Prerequisites
What do I need?
To place orders on Amazon with your voice, you must have:
An Amazon account.
A valid payment method registered in your Amazon account.
An Alexa device linked to your Amazon account. Ideally, an Echo Show 5 or another screen is recommended to better see the articles or order information.
How does it work?
If an item is available, Alexa will give you its name and price. Further details on this item are available in the Alexa application. Alexa asks you then to confirm or cancel the order. When you make a voice purchase request, Alexa searches for items eligible for Prime in your order history.
Alexa uses the delivery address and default payment settings of your Amazon account. Orders for physical products you place are also eligible for free returns.
Tip: You can manage your purchase settings in the Alexa application, for example, disable voice purchase or request a confirmation code before each order. For more information, visit Amazon's Manage Voice Purchasing Settings.
After you register your Alexa device, voice purchasing is enabled by default.
You can update your voice purchasing settings in the Alexa app to buy digital and physical products from Amazon with your Alexa devices.
You can view and change your voice purchasing settings in the Alexa app.
Go to the menu and select settings, scroll to the Alexa account section and select voice purchasing.
Toggle purchase by voice on or off.
If purchase by voice is enabled it is possible to make Amazon purchases or payments on your Alexa enabled devices. Select view one-click preferences to view and manage your default one-click payment method which is required for voice purchasing.
If purchased by voice is disabled, Alexa won't allow anyone to make an Amazon purchase or payment on your Alexa enabled devices. It is still possible to search for products add items to the cart and track orders.
With the optional voice code setting, you can require Alexa to ask for a four-digit confirmation code before completing purchases. Use the toggle to turn voice code on then enter a four-digit code on screen and select Save Changes.
Search for a product on Amazon
If you've ordered an item before, Amazon will remember your brand preference and add that item brand to the cart. This is true no matter if you've ordered the item on the Amazon site or with Alexa.
Alexa, find a [item]
Alexa, order a [item]
Alexa, how much is a [item] ?

You
One moment…
Showing the top result for [item].
[item] [item description], it's [price] and more

Alexa
Add a product to the shopping cart
Alexa, add number 1 to my cart

You
Know the contents in the cart
Alexa, what is in my cart?

You
You have 1 item in your Amazon cart, including [item].


Alexa
Modify the shopping cart
It seems that you have to go into the shopping cart on the Amazon website to be able to remove or modify an item.
Place the order
Alexa, order items in my shopping cart

You
If you set up an order code, Alexa will request it.
To order it, tell your voice code

Alexa
As an example, if you set your voice code to 4227 in the Alexa App.
four two two seven

You
Thanks, order placed. Your total is [cost] and will be delivered by [date]

Alexa
Cancel the order
You can also ask Alexa to cancel your order immediately after placing it. Don't wait too long because you have about 30 minutes to go to the Amazon website and cancel the item you ordered.
Alexa, cancel my order

You
Your last Amazon order was placed [date]. It has one item in it, [item]. Would you like to cancel it?

Alexa
Yes

You
Ok, order canceled.

Alexa
Track your orders
You can use Alexa to track your packages once they're ordered. Alexa will tell you when the items were purchased and when they are scheduled to arrive at your home.
You can also have her automatically give you shipping updates by going to the app and tapping Settings > Notifications > Shipping notifications. Then, toggle on the notifications you would like. When there's new information, Alexa will let you know.
Alexa, where is my stuff?
Alexa, what are my orders?

You
I din't find any opened orders for [your name]

Alexa
If you have already placed orders on Amazon you will be able to know where they are and when they will be delivered.
Alexa, did I order something?

You
A delivery for an order place [Sunday December 8] should arrive [tomorrow].
A delivery for an order place [today] should arrive [Tuesday January 7].

Alexa
The shopping list
Alexa already contains the option to manage a shopping list to help you do your shopping. This list has no connection and interaction with the orders you can place on Amazon Prime. It is only used to memorize items you want to buy so you can remember them. The list can be printed using the Alexa application.
If you want to see how to create a shopping list, visit How to use task lists with Alexa.